I am somewhat of a Nerd...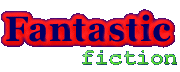 'Dark Horizons' was built for one purpose - to allow you to find the latest news, images, clips and reviews of all the current and upcoming blockbuster films all in one place.
Doug Chiang
is the Design Director for the
Star Wars
prequels. He studied film at UCLA before becoming a Clio Award-winning commercial director and designer. He has also won an Academy Award for his work on
Death Becomes Her
and is currently the head of the Episode II Art Department.